Instrument For
Lab-On-Chip (LOC)
Veredus Laboratories manufacture and market the VerePLEX™ Biosystem and LOC panel of detection kits to provide a multiplexed PCR amplification with microarray detection for applications in bio-surveillance, biological threat detection, pathogen detection from human, food and water sources, and custom testing markets.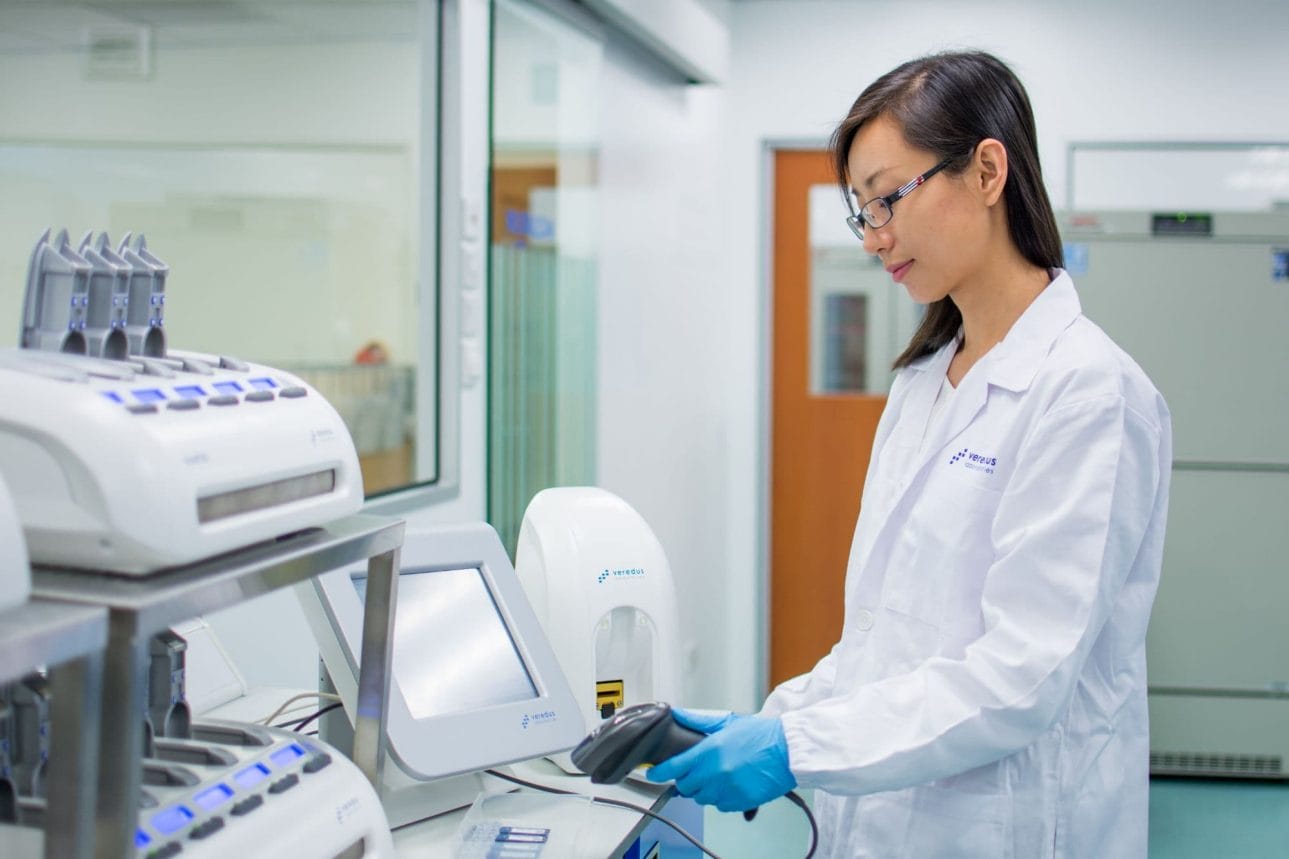 Veredus Laboratories empower innovative testing capabilities with random access for on-demand testing when laboratories need to identify the source agent fast in unknown situations such as a biothreat outbreak or food poisoning outbreak. It requires only a small sample volume for the sensitive detection and identification of nucleic acids and toxin genes of many pathogens and biothreat agents within the same test.

Please click the button below for more information on Molecular Testing (Lab-on-Chip) applications.
Molecular testing
using LOC
Veredus' LOC panels comprise of three broad segments mainly Bio-surveillance, Food Safety and Infectious Disease. Presently, the panels are VereBeef™, VereFoodborne™, VereFever™, VereFluPlus™, VereMTB™, VereThreat™, VereMERS™, VereCoV™.
In this COVID-19 pandemic, Veredus has available resources to support you with meeting demands for clinical testing. Starting from viral RNA extraction to molecular assay for the detection of SARS-CoV-2, we introduce a comprehensive diagnostic solution. Alternatively, we can also support you with rapid detection using serological testing.